Search engine optimization for law firms is very important for firms that want to get noticed by their target clients. By embracing SEO, you will have the website of your law firm pushed to the top of the search engines results page. This implies that when people use your targeted keywords to look for legal services via the internet, they will find your law firm. However, as a lawyer or attorney you might not know how exactly search engine optimization works. You may also not know how you can achieve the best results once you embrace search engine optimization for your law firm. Our SEO experts provide tips that will boost SEO for your law firm.
Select the right keywords
Keywords and key phrases are the fundamentals of a search engine optimization campaign. They are the words or phrases that internet users use when searching for the services that your law firm offers. For instance, if you are a family law firm in New York, "family law firm in New York" can be one of the keywords that you use in your site. Such a keyword ensures that whenever internet users search this keyword in the search engine your site appears at the top of the search results. This increases the chances that your site will be visited by the user.
Use popular keywords
It is important that you use keywords that are mostly typed in the search engines by prospects when searching for legal services that your law firm offers. Such keywords are popular and they will make your site rank higher whenever a search is done. There are online tools that you can use to determine which keywords are popular as well as the competition that they are facing. Use popular keywords whose competition is low to get the best results.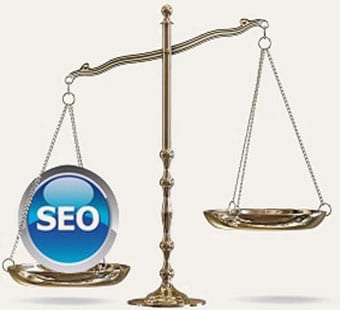 Link-building
Links are like votes that the search engines consider when optimizing websites for the search engines. Building relevant and quality links for your website will boost the ranking of your site by the search engines. Therefore, make sure that only trusted, quality websites link to your sites. There are many ways of earning links including guest blog posting and participating in online forum discussions. You can also ask other websites to link to yours.
Structuring the site of your law firm properly
The website of your law firm should be structured in a way that makes it easier for the spiders of the search engines to crawl. Visitors should also be able to navigate the site with ease so that they can find the information that they need every time they visit your site.Watch our You Tube Video to get more details on Attorney Seo Marketing.
Organize content properly
Organization of content on a law firm website in an intuitive manner is very important. There should be no complex menu that makes a site difficult to navigate when looking for specific information.
Basically, these are important tips for boosting search engine optimization for law firms. Get in touch with us for more information or to hire SEO for  law firm's website.